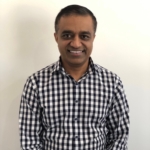 Dr. Kiran Puttappa
MBBS, FRACGP, PG Dip Diabetes (Cardiff)
Dr Kiran Puttappa joined the practice in 2018. He moved to U.K in 2001 and after gaining clinical experience, he moved to Australia in 2003. He has a vast clinical experience as a medical registrar in various public hospitals in Perth and the Gold Coast and he has a special interest in complicated general medicine cases and Diabetes. He holds FRACGP and Post Grad Dip in Diabetes from Cardiff. He also served as board member of RACGP (WA Faculty) from 2009-2013. He is currently a senior examiner to RACGP.
Dr. Kamini Patel
MBBS, FRACGP, DRANZCOG
Dr Kamini Patel is passionate GP, completed her FRACGP training and DRANZCOG (Diploma in O & G) in Australia. She has been practising medicine for fourteen years. She likes to practice in a holistic way and enjoys empowering patients with knowledge about their health and including them in decision making. She is able to consult in English, Hindi, Gujarati.
Dr Patel has a broad knowledge of medicine in Men's & Women's health, Child health, Aged Care and Dermatology (skin care) etc. Her main special interests are women's health (mirenas, implants, antenatal and postnatal care) and complex care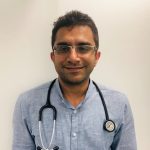 Dr. Vinay Verma
MBBS, DCH, FRACGP
Dr Vinay Verma is a passionate GP who believes in providing holistic care to patients from all walks of life. Having completed his MBBS in India, he moved to Australia in 2011 and worked at Royal Perth Hospital and Joondalup Health Campus as a medical registrar, with a special interest in paediatrics, he completed his Diploma of Child Health from University of Sydney in 2016. Dr Verma fellowed from the Royal Australian College of General Practitioners in 2018 and joined the Newpark Medical Team in 2019.
Dr Verma has a special interest in paediatrics, general medicine, chronic disease management, men's health, travel medicine, preventative medicine and mental health. Dr Verma is fluent in English, Hindi, and Punjabi. Away from medicine, Dr Verma has a keen interest in sports and plays badminton and cricket.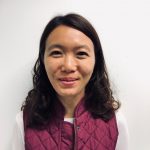 Dr. Theingi Oo
MBBS, FRACGP, DCH
Dr Theingi Oo joined the team at Newpark Medical Centre in 2019. She achieved her MBBS in Myanmar in 2008 and moved to Australia in 2013. Before settling in Perth, she spent 5 years in Northern Territory where she worked as a resident medical officer at Alice Springs hospital and as a general practice registrar in Darwin and Katherine.
She completed her fellowship from the Royal Australian College of General Practitioners in February 2019. She also holds the Diploma in Child Health from the University of Sydney (2016). She is a motivated doctor and believes in providing quality care to all patients.
Her special interests are women health, child and adolescent health and chronic disease management. She is also trained in mental health skills, performing minor skin procedures, cervical screening and implanon insertion/ removal.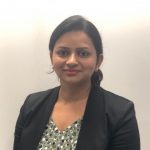 Dr. Ranjita Bains
MBBS, FRACGP, MS (Obs & Gynae)
We are delighted to announce that Dr Ranjita Bains is returning back from her maternity leave. Dr Bains will be available to consult on Saturday and Wednesdays from 11th November 2020.
Dr Bains is a specialist GP with over 13 years' experience. She completed her basic training in India followed by specialist training in Obstetrics and Gynaecology. Dr Bains achieved the Fellowship of Royal Australian College of General Practitioners (FRACGP) in 2018. Dr Bains then pursued Advanced Diploma in Obstetrics & Gynaecology (Adv. DRANZCOG) at King Edward Memorial Hospital and Joondalup Health Campus and finished her training with a Gold Medal. She is currently attached to Joondalup Health Campus as an Obstetrics Registrar.
Dr Bains provides prenatal and antenatal care, early pregnancy care, shared care in pregnancy up to 36 weeks, postnatal care, and contraception including Mirena insertion/removal, menopause and Hormone Replacement Therapy (HRT). She also shares keen interest in paediatrics, chronic medical conditions and preventive health.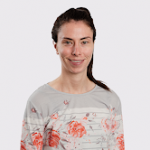 Dr Maud-Annie Foley
MBBS, FRACGP
Dr. Maud-Annie moved to Perth March 2020. She is originally from Ireland and completed her GP training there. She is interested in all aspects of general practice including women health, mental health and sports medicine.
She plays Gaelic football and enjoys running in her spare time.
Dr. Nisaruddin Ahmed
MBBS, FRACGP
Dr Nisaruddin Ahmed graduated from the Rajiv Gandhi University of Health Sciences, India in 2010. He has been working as a GP in Australia for two years and has a particular interest in minor injuries and skin and cosmetics. When he is not at work, Nisaruddin enjoys football and cricket.